Clare O'Shea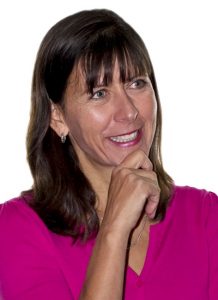 Clare is the Founder and Lead Consultant at Marlow Sales Academy.
Clare is an experienced and strong consultant with a focus on helping organisations to improve the success of their long term client relationships.
Clare was instrumental in the design of the first ever Qualifications in Sales back in 1998 with the first Institute of Professional Sales and continues that interest with the Post Graduate Diploma in Sales from the CIM.
Clare specialises in helping sales people to be more consultative and consultants to be more commercial, by developing the right mindset, process, tools and skills.
Key Skills
Strategic Sales Planning
Consultative Selling
Key Account Management
Targetting & Planning Sales
The Customer Buying Process
Value Propositions
Experience & Track Record:
Clare has more then 25 year in sales, consultancy and training.
Clare has a background in account management and client relationships in the IT industry, having been a graduate trainee and account manager for both ICL and Fujitsu Services, as well as setting up her own consumables business.
Clare was Head of the Sales Professional Community at Fujitsu Services, responsible for the HR Development Strategy for all sales roles from pre-sales through Account Managers to Client Directors.
Clients include IT, Electronics and Technology companies,  Investment Banks, Accountants, Pharmceuticals, and privately owned companies.
Sample Projects & Recommendations:
Lead for 4 month Solution Sales Academy at helping salespeople to transform from selling lower value, transactional business to more complex IT Solutions.  The CEO stated that "This is the most successful training I have seen"
Designed tailored, best practice and practical Key Account Plans, supported with training to embed new process and improve Client Management skills, at Affiniti, Alcatel-Lucent, Logicalis UK.
CIM Course Director for the CIM Certificate, Advanced Certificate and Programme Director for the Post Graduate Level 7 Diploma in Strategic Sales Practice.
Lead design & deliverer for ISMM endorsed 6 month programme: Selling to Enterprises as part of Vodafone's Way of Selling for all account managers over a 2 year period.
---
Tim Royds
Tim is a highly experienced consultant with B2B sales teams, with extensive global experience, having facilitated events in 30 countries and 5 different continents.
Tim achieved distinction in the first UK MA in Sales on organisational best practices in Key Account Management.
Tim is a Fellow of the ISMM, Member of CIM, is an active member of the Sales Performance Association – having been Chair & Committee member & has judged the National Sales Awards every year from 1996 until they finished in 2013, and today judges the "Best Sales Programme" of the TJ Training Awards.
Key Skills
Sales Leadership
Field based Sales Management
Adapting to personality styles
Negotiation Skills
Consultative Selling
Key Account Management
Sales Process
Experience & Track Record:
Tim has a background in both Sales & Sales & Management in the Pharmaceutical industry & the Asset Finance Sector with a particular focus on Field Based Coaching
Tim contributes articles regularly to a number of sales magazines & journals, & has provided 'expert comment' on the issue of 'sales techniques' for "Which", the magazine of the UK Consumer's Association.
Tim is Author of "Sales Management: What it's really all about" – the first of the 9 book series focused on the subject of 'Sales Management'.
Clients include those from the following sectors: IT, Telecoms, Medical consumables, Clinical research, Electronics & technology, Corporate Asset Finance & Business Consultancy services
Sample Projects & Recommendations:
Lead on a New Business Team achieving an extra £100m business in just one 12-month period following their attendance of a bespoke 'Advanced Conquest Skills" event.
Dramatic turnaround of Sales Team's performance as a consequence of Sales Management's implementation of Action Plan (focused on 'Engagement & Motivation') developed at workshop on 'Sales Management Skills'.
CIM Course Director for the CIM Certificate, Advanced Certificate and Diploma in Professional Sales & the CIM Design Lead on Global Sales Academy for Smiths Industries – delivered in EMEA, USA, Asia Pacific.
Development, implementation, & coaching follow-up of bespoke Global programme focused on Advanced Sales & Negotiation skills (including use of Professional Actors & video-recorded role-plays).
---
Paul Archer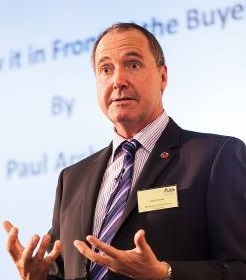 Paul is a specialist in selling & helps clients to improve their sales & improve their sales management, sales leadership and coaching.
Paul has a background in Financial Services and is a qualified financial adviser.
Paul designs & delivers tailored Digital Assets including video based training over the internet accompanied with Skype, Google Hangouts & live YouTube broadcasting/Periscope.
Paul has written over 100 articles, White papers and blogs and many books on sales and coaching.
Paul is a Master Practitioner in NLP, a member of the Professional Speaking Association & a committee member of the Sales Performance Association & and an SDI Licensed Practitioner.
Key Skills
Sales Coaching
Sales Process
Persuasion & influencing
Adviser Trust Building
Consultative Selling
Presentation & Negotiation Skills
Telesales
Experience & Track Record:
Paul has 33 years business experience in Sales roles & Sales Management positions in the insurance & financial services sector.
Paul is a prolific writer & blogger – maintaining three blogs, one vlog & a YouTube Channel containing over 400 video clips of himself, with paularcher.com attracting thousands of hits from all over the world.
He has published four books; his new book "Everyday Selling" was published in August 2015.
Paul has worked with a variety of companies & has operated in the UK, Europe, Middle East, India & the Far East sharing best practice from the UK. Sectors experienced in the last 20 years – financial services, transport, insurance, electronics, IT & food sectors.
Sample Projects & Recommendations:
Worked with Gold Partners at Microsoft to refine their sales skills. Microsoft was the client.
Delivered sales training & sales management training to the sales team at Scottish Provident & Nationwide Building Society
Helped the management team at Merseyrail transform their style from command & control to facilitative & coaching style.
Currently helping a niche travel insurance sales force to increase their sales by up-skilling both the Sales Management team & the salespeople.
CIPS (Chartered Institute of Purchasing & Supply) advised corporate B2B Sales Team how to re-engineer their sales process, determine skills of consultants & coach their sales people.
---
Fred Copestake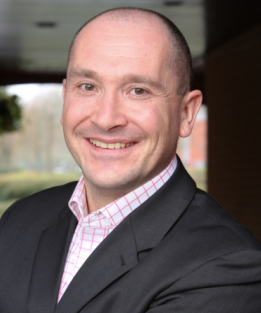 Fred is a highly experienced consultant focussing on improving sales and process for Distributor Sales and Channel Managers so they can achieve results from their Channel.
Fred is regularly involved in training, Conference/keynote speaking, Coaching, Webinars & E-learning on an international basis
At all times Fred seeks to be practical, & concentrates on the outcomes that will deliver the commercial results required.
Fred graduated with an honours degree in Commerce & Spanish. He has extensive international experience having worked in over 20 countries, speaks fluent Spanish, conversational French & is an NLP Practitioner.
Key Skills
Channel Management
Key Account Management
Consultative Selling
Negotiation
Sales Management & Leadership
Selling with NLP
Presentation Skills
Experience & Track Record:
Fred has a background in Marketing & Business Development, Fred then moved into consultancy & training for Structured Training, one the UK's leading providers of sales, management, leadership & coaching solutions. He designed & delivered training courses, as well undertaking strategic consulting work with sister company SalesPathways.
He established Brindis in 2004 & was responsible for the planning & implementing of the 'Coronacademy' until 2010.Working with Grupo Modelo (the Mexican brewer of Corona Extra) he oversaw training & other development initiatives for their EMEA distributors.
Clients Fred has worked with include Aga, Air Partner, Avios, Barclays, BT Rolatruc (Toyota), Cisco, Experian, GDF Suez, Greene King, HSBC, Murphys (Heineken), Novartis, Moy Park, Peugeot/Citroen, Siemens, Virgin Atlantic Airways & Volvo.
Sample Projects & Recommendations:
'CDSA' – Cisco Distributor Sales Academy – programmes run in USA & Middle East for IT resellers sales & management
Greene King – Development of competence framework & associated training for 'On Trade' Sales Development Managers
Avios – Implementation of full programme involving group modules & individual coaching to equip Relationship Managers dealing with rewards initiatives.
HSBC – Development & delivery of 'Creating Exceptional Customer Experience' material for MENA area retail, corporate banks & call centres.
Moy Park – Sales & sales management programme to support commercial development of European team (based France, Holland & Spain)
---
Mike Wilkinson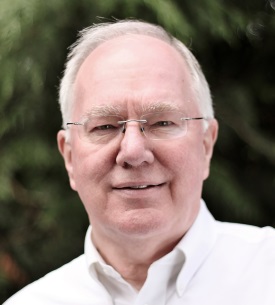 Mike's passion & major area of activity is Value & Value Based Selling. The focus is on helping clients defend & grow their margins & their profitability by helping them reach a deeper understanding of the value of the solutions they deliver to their customers – &, through that understanding, enable them to differentiate, price & communicate their offer more effectively.
Mike works with organizations of all sizes helping them to maximize the effectiveness of their sales efforts, both in terms of sales process & skills.
Mike is a Fellow of the Institute of Sales & Marketing Management, a member of the Professional Speakers Association & the Global Speakers Federation & regularly speaks at conferences around the world.
Key Skills
Value selling & Value pricing
Consultative/Solution Based Sales
Managing Major Sales
Negotiation Skills
Business Presentation Skills
Sales Management
Effective Communication Skills
Experience & Track Record:
Mike has a background in Sales, Sales Management & training, Mike has over 25 years of experience delivering training & consultancy projects, predominantly in the B2B environment.
Mike is the co-author of The Challenge of Value (Abramis 2011) & Value Based Pricing (McGraw Hill 2012), & has written many articles on Managing Major Sales & Value.
Mike was the 2013 winner of the Training Journal sales programme of the year award.
He has worked extensively across a wide range of business sectors & has delivered workshops & conference presentations all over the world. Clients include Alstom, Veolia, Houghton International, Siemens, Schneider & Akzo Nobel.
Sample Projects & Recommendations:
Development & delivery of Value/Consultative Sales workshop for global lubricants company – described by the CEO as "The best consultative sales program I have ever seen". Delivered significant improvements in margin, CRM usage & Net Promoter Score.
Developed bids & proposals methodology with major international professional firm leading to significant improvement in bid quality & value & number of bid wins.
Worked with one of the world's leading power generation companies to develop & train a value based pricing & sales approach to their sales teams across the globe, resulting in significant margin improvements on key contracts. "A great workshop which really provided the teams with the tools to communicate our value more effectively" Jack Matton, Director of Sales Training & Business Development, Alstom Power.
---
Annie Mulday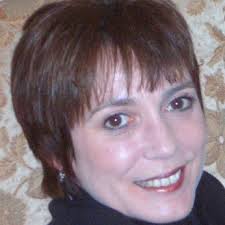 Annie has a long-held belief that service is the key differentiator between businesses, this is particularly crucial when a number of companies are offering the same product.
Annie supports organisations in the identification of their service needs, motivating employees and providing the skills to make a positive impact with their customers and increase sales.
With Annie's hands-on front-line and team management experience, she also helps managers to effectively manage and motivate people and teams.
Annie's programme are always extremely participative and engaging which enables learning and sustainable behaviour change.
Key Skills
Company mission and values
Leadership and management
Customer service skills
Complaint handling
Sales in a service environment
Teams; making values a reality
Experience & Track Record:
Annie has worked in sales and service roles for over 25 years
At LEGO she held the roles of Customer Service Manager for Europe North and Global Customer Relationship Manager.
Previously, Annie spent 7 years in the automotive contract hire industry in both sales and customer service management.
Clients include organisations within the finance, engineering, healthcare and hospitality sectors, Kantar ITP, Which? Legal Services, Letchworth Garden City Heritage Foundation. She has also worked in the public sector and with not for profit organisations.
Sample Projects & Recommendations:
Which? Management Team – Annie planned & facilitated the workshops to create the vision, mission & values for the customer service teams and develop a roll-out plan.
Kantar ITP on a company-wide 'Service as a concept' programme for all IT engineers with client facing responsibilities.
For 3 years Annie has been the lead trainer for University of West of England in the roll out of First Impressions, a two day programme certified by The Institute of Customer Service.
Key training partner for customer service, sales, presentation skills and leadership skills.  "We have been impressed with the time Annie has spent to understand our organisation, goals and people."  Aisling Craik, Managing Director – Meadowrose.
Consultant Partners
October 16, 2017