Marlow Sales Academy
Marlow Sales Academy Ltd is an experienced and highly effective consultancy with proven results.  We are independent and will design tailored programmes that use the best models, skills techniques and methodologies for you and your company.  It's all about improving and transforming sales performance.
We stay informed of the latest trends and insights by attending world class Associations and networking events such as the Global Sales Science Institute (GSSI), Institute of Sales Managers (ISM), Association of Professional Sales (APS), the CIM and the Sales Performance Association (SPA).
Partners
We choose to work with experienced consultants and companies that all have the same philosophy as us – which is to help our client's business succeed.
Our Consultant Partners:
Our Company Partners are:
Founder and Lead Consultant Clare O'Shea
Clare O'Shea is the founder and Lead Consultant at Marlow Sales Academy, and has more than 20 years in sales, consultancy and training.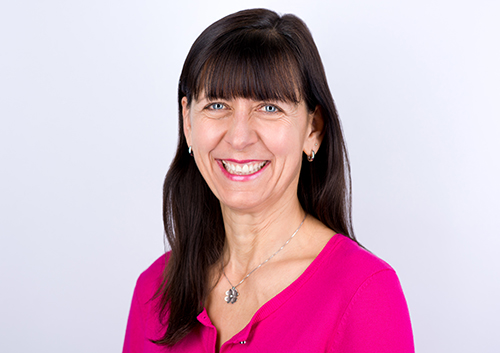 Clare began her career in Sales Development as a Trainer at KnowledgePool and then became the Head of the Professional Sales Community at Fujitsu Services. 

As the Head of the Sales Community, Clare was responsible for all training and development, role descriptions & competencies, and career progression paths for pre-sales, sales, account managers, bid managers and client directors.

Clare has been at the forefront of Sales Qualifications in the UK since designing and delivering the first accredited programmes in 1998, with the first Institute of Sales Professionals (the ISP).

After a Law degree at Oxford University, Clare joined ICL as a Graduate Trainee where she quickly progressed into sales and account management.  She later set up her own consumables business before moving into Training.

Clare is a committee member of the Sales Performance Association (SPA), a Member of the CIM and Fellow of ISM.

Clare has a dynamic and engaging style, which is challenging and generates positive energy as well as pragmatic calls to actions.  She lives in Marlow, is a keen walker and water skier, and loves going to the theatre and coffee shops. 
Valuable support
Whilst studying for the Postgraduate Diploma at the CIM, Clare's combination of academic knowledge and practical hands on experience is a rarity.  This, with a wicked sense of humour, gives Clare an unquestionable ability to teach.
Richard Abell
  – Head of Sales & Marketing
Dynamic and interesting
Clare's knowledge of sales in different organisations and philosophy behind sales is excellent.  I have no hesitation in recommending Clare to those looking to develop their sales acumen, regardless of how long they have been in sales.
Chris Reynolds
– Sales Manager
About Marlow Sales Academy
March 26, 2016